latest update:2020-06-10 14:05:53
Panel on The Use of Technologies in Teaching Low-resourced Languages
Description:
Most strategies for teaching and learning language are based on major world languages. Almost all the aspects relevant to effectively teaching or learning a heritage language for an endangered language requires new ways of engaging with the language materials, teachers, learners, and learning situations. With respect to materials – most language materials are highly specialized and geared to the linguist topologists. For languages such as English and other world languages, the source materials for teaching are available at least five levels.
First, there are linguistic grammars with discipline specific terms and organized according to predictive or generative rules.
Second are interpretive grammars or compendia that catalog structures present in corpora with use and structure (Quirk et al 2010).
Third are functional-grammars where language structure is matched to communicative functions (e.g., Lock 1996).
Fourth, are pedagogical grammar materials for teacher training which include contrastive analysis between L1 and target language (e.g., Yule 1998).
Finally, there are pedagogical structures where language structures are presented in a graded fashion for beginning, intermediate and advanced learners, predictable and non-predictable structures, and communicative uses (White Hat 1999).
Barely any of this is available for low-resource languages for which, if we are lucky, we have the first level of linguistic description. Other factors are also different, e.g., the teachers themselves may be learners or semi speakers, the students may be adults who have undergone extreme trauma in being forcibly required to give up their languages at a young age, or the exposure to the language may be limited to the classroom or interactions with elders (Hinton 2011). Many times youngsters may see little value in learning the language. We seek to highlight how technological interventions can greatly help in these situations.
The panel will feature keynote speakers Marguerite Koole and Kevin Lewis. The keynote presentation will be followed by discussion from three UNT.
References:
Hinton, Leanne. 2011. Language Revitalization and Language Pedagogy. Language and Education 25 (4) 307-318.
Lock, Graham. 1996. Functional English Grammar: An Introduction for Second Language Teachers. Cambridge.
Quirk, Randolph, Sidney Greenbaum, and Geoffrey Leech, Jan Svartvik. 1985 [2011]. A Comprehensive Grammar of the English Language. Longman.
Warner, Natasha, Quirina Geary, and Lynnika Butler. 2018. In Shannon T. Bischoff, Carmen Jany (Eds.), Insights from Practices in Community-Based Research: From Theory To Practice Around The Globe (pp. 212–227). Berlin, Boston: De Gruyter. https://doi.org/10.1515/9783110527018-012
White Hat, Albert. 1999. Reading and Writing the Lakota Language. University of Utah Press.
Yule, George. 1998. A guide to explaining English Grammar. Cambridge
-----------------------------------------
Panel Abstract:
Challenges and new frontiers of teaching low-resourced languages with technology: Cree realities and perspectives.
Marguerite Koole (1st author) and Kevin Lewis
Canada has seen a serious decline in speakers of Indigenous languages. "It is estimated that at the time of contact there were an estimated 450 Aboriginal languages and dialects in Canada" (McIvor, 2009, p. 1). Today, of the ten distinct Indigenous language families, approximately sixty languages are still spoken (McIvor, 2009). In terms of population across Canada, there are now 260,550 speakers of these languages (Statistics-Canada, 2017)—less than one per cent of the total Canadian population. In the Saskatchewan context, there is additional urgency due to the coming shift in demographics. The Government of Saskatchewan reports that there are 19,020 people who speak Cree and 7,855 who speak Dene as a mother tongue. These two languages are also listed in the top five fastest declining mother tongues in the province with Cree declining by 5645 speakers and Dene declining by 520 speakers since 2011 (Saskatchewan language: 2016 Census of Canada, 2016). At the same time, it is projected that by 2026, 36% of the Saskatchewan population aged 15 to 29 will be of Indigenous ancestry (Townsend & Wernick, 2008). Unfortunately, there is a dearth of digital tools for language revitalization. The Digital Tools for Language Revitalization in Canada (DTLRCL https://www.wicehtowin.ca/) database contains information and links to websites, video/audio repositories, and applications ("apps") useful for Indigenous language revitalization in Canada (Koole, Felber, MacKay, & Lewis, 2018; Koole & Lewis, 2018). Initially, 156 online resources were found of which 83 were dictionaries and 73 were audiolingual tools. The researchers were unable to locate interactive apps for learning and practicing syntax in any Indigenous-Canadian language. To address the lack of resources, our team has received funding ($100K from the Canadian Internet Registry Association (CIRA)) to develop the 'nisotak' mobile app which will provide language instruction and exercises for learning Cree syntax (word and sentence formation). The project will involve the development of a database of morphemes and syntax rules, a back-end interface for updating the database, and a front-end interface for learning and practicing Cree syntax through engaging and culturally relevant activities. We will discuss the approaches and challenges that we have encountered during development:
1) How can we design an app that appeals to youth living in both traditional and non-traditional environments?
2) How can we design an app that addresses local dialectical differences?
3) How will we evaluate its effectiveness?
Keywords: Cree, language revitalization, Indigenous languages, technology-enhanced learning
References
Koole, M., Felber, A., MacKay, G., & Lewis, K. (2018). An online database of Indigenous language learning/teaching tools. In Think Indigenous Education Conference 2018: Inspiring Change through Indigenous Knowledge, Story, and Education. Saskatoon, SK.
Koole, M. L., & Lewis, K. (2018). Mobile learning as a tool for indigenous language revitalization and sustainability in Canada: Framing the challenge. International Journal of Mobile and Blended Learning, 10(4), 1–12. https://doi.org/10.4018/IJMBL.2018100101.
McIvor, O. (1998). Building the nests: Indigenous language revitalization in Canada. Unpublished master's thesis: University of Victoria, British Columbia.
Saskatchewan language: 2016 Census of Canada. (2016). Regina, SK. Retrieved from https://www.saskatchewan.ca/government/government-data/bureau-ofstatistics/ population-and-census
Statistics-Canada. (2017). The Aboriginal languages of First Nations people, Métis and Inuit. Ottawa, Ontario. Retrieved from https://www12.statcan.gc.ca/censusrecensement/ 2016/as-sa/98-200-x/2016022/98-200-x2016022-eng.cfm.
Townsend, T., & Wernick, M. (2008). In Hope or heartbreak: Aboriginal youth and Canada's future. Horizons: Policy Research Initiative, 10(1), 4–6.
Panel Keynotes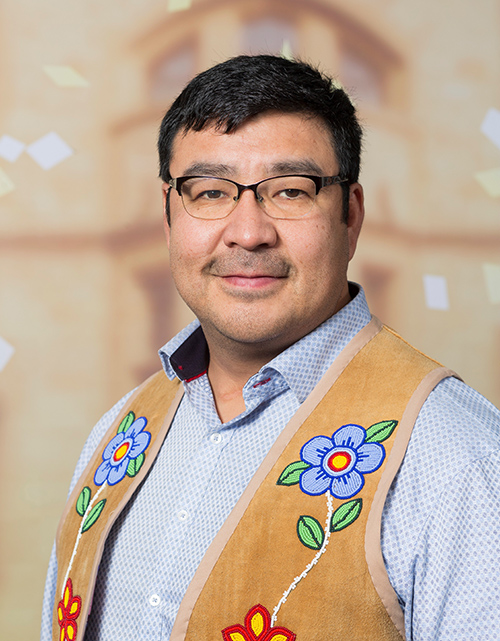 Assistant Professor, Curriculum Studies, College of Education, University of Saskatchewan.
Dr. Kevin wâsakâyâsiw Lewis is a nêhiyaw (Plains Cree) instructor, researcher and writer. Dr. Lewis has worked with higher learning institutions within the Prairie Provinces of Manitoba, Saskatchewan and Alberta in the areas of Cree language development and instructional methodologies. His research interests include language and policy development, second language teaching methodologies, teacher education programming, and environmental education. For the past 15 years, Dr. Lewis has been working with community schools in promoting land and language-based education and is founder of kâniyâsihk Culture Camps (www.kaniyasihkculturecamps.com/), a non-profit organization focused on holistic community well-being and co-developer of Land-Based Cree Immersion School kâ-nêyâsihkmîkiwâhpa. Dr. Lewis is from Ministikwan Lake Cree Nation in Treaty 6 Territory.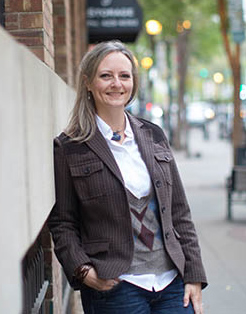 Marguerite Koole, Ph.D. Assistant Professor, Educational Technology & Design, College of Education, University of Saskatchewan.
In 2013, Dr. Koole completed her PhD in E-Research and Technology-Enhanced Learning at Lancaster University UK. Her thesis is entitled "Identity Positioning of Doctoral Students in Networked Learning Environments". She also holds a Masters of Education in Distance Education (MEd) through the Centre for Distance Education at Athabasca University. Her focus was on mobile learning.
Dr. Koole has a BA in Modern Languages and has studied French, Spanish, German, Blackfoot, Cree, Latin, Mandarin, ancient Mayan hieroglyphics, and linguistics. Her interests in languages led her to teaching. She has taught English as a Second Language (ESL), English for Academic Purposes (EAP) and university-level writing at the University of Lethbridge, Athabasca University, private schools in Canada, and a private school in Spain.
While teaching at the University of Lethbridge, Dr. Koole became interested in designing online educational resources. She completed a college diploma in Multimedia Production with training in web development, audio, video, animation, 3D animation, marketing, and business.
Dr. Koole has worked in online and distance education for over 15 years. Through the years, she has been involved in teaching, instructional design, multimedia programming, content management, e-portfolios, and social software. She has designed interactive, online learning activities for various learning purposes and platforms—including print, web, and mobile devices.
Google Scholar: https://scholar.google.com/citations?user=gj275K8AAAAJ&hl=en
ORCID iD iconhttps://orcid.org/0000-0002-0041-5615
Panel Discussants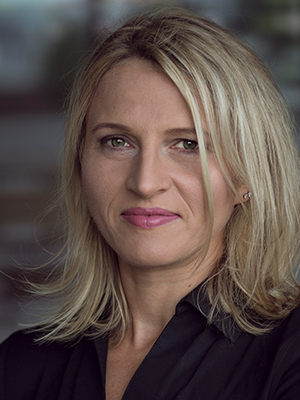 Regina Kaplan-Rakowski Ph.D. (Southern Illinois University), holds an appointment at the Department of Learning Technologies at University of North Texas.
She conducts research on computer-assisted language learning and her primary research emphasis is on learning in immersive settings, such as virtual reality or virtual worlds. She also investigates the impact of visual and audial modalities on learning, especially focusing on the effect of stereoscopic three-dimensional visualizations.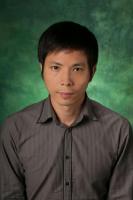 Xian Zhang Ph.D. (University of Pennsylvania) is an assistant professor in Applied Linguistics at the Department of Linguistics, University of North Texas.
His research interests include second language acquisition, sociocultural theory, cognition, corpus linguistics, and language assessment.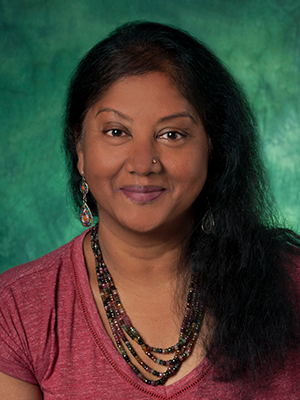 Shobhana Chelliah Ph.D. is Professor of Linguistics and Associate Dean of Research and Advancement at the College of Information, University of North Texas.
Her research focuses on the documentation of the low resourced languages of Trans Himalayan (formerly known as Tibeto-Burman) languages of Northeast India. She is interested in digital language archive organization that leads to better access for language information for language science and language pedagogy.
Panel on Taiwan's Chinese Language Education
I. Study Chinese in Taiwan
In 2018, 28,399 foreign students were learning Chinese in Taiwan, mostly from Japan, Vietnam, and Indonesia. They chose Taiwan because it's a free, democratic, and safe society, and has a comfortable and convenient living environment. Taiwan uses traditional Chinese characters which reflect traditional Chinese culture.
The government of Taiwan offers Huayu Enrichment Scholarships available for Summer (2 months), 3 months, 6 months, 9 months, or 1 year for those who wish to apply. The Ministry of Education (MOE) welcomes short-term Chinese study groups worldwide to study in Taiwan and subsidizes the course fees. The Mandarin-on-the-go in Taiwan program, created by universities in Taiwan, offers half-day, one-day, and longer Chinese courses combining Chinese lessons & cultural experiences.
II. Mandarin Teaching in the World
In cooperation with educational institutions around the world, the MOE sponsors the "Taiwan Visiting Chinese Lecturers and Teaching Assistants Program", which encourages the professional Chinese language lecturers from Taiwan to teach at schools overseas. These lecturers are highly qualified, having attained undergraduate or postgraduate degrees, as well as certificates for teaching Chinese as a foreign language, issued by the MOE in Taiwan. Mandarin teaching assistants are registered graduate/university students in a Mandarin teaching related major at a Taiwan university and/or holder of a certificate verifying 90 or more hours of training in a Teaching Mandarin as a Foreign Language program offered by a Taiwan university.
In addition, online Chinese learning courses are available free of charge on Coursera, the world's largest open online learning platform. In 2018, a total of 324 tests of Chinese as a Foreign Language - TOCFL were run in 33 countries for 59,776 test-takers.
The Education Division of Taipei Economic and Cultural Office in Houston, representing Taiwan's Ministry of Education, aims to promote educational relationships between Taiwan and eight southern states in the US: Arkansas, Colorado, Kansas, Louisiana, Mississippi, Missouri, Oklahoma and Texas. The Education Division is committed to providing the best possible assistance for scholars, students, educators, and government officials in the region.
Mission:
To enhance the education cooperation between Taiwan and the U.S.A.
To encourage foreign students to study in Taiwan.
To promote teaching and learning Chinese as a foreign language.
To build connections between Taiwan and overseas Taiwanese students and scholars.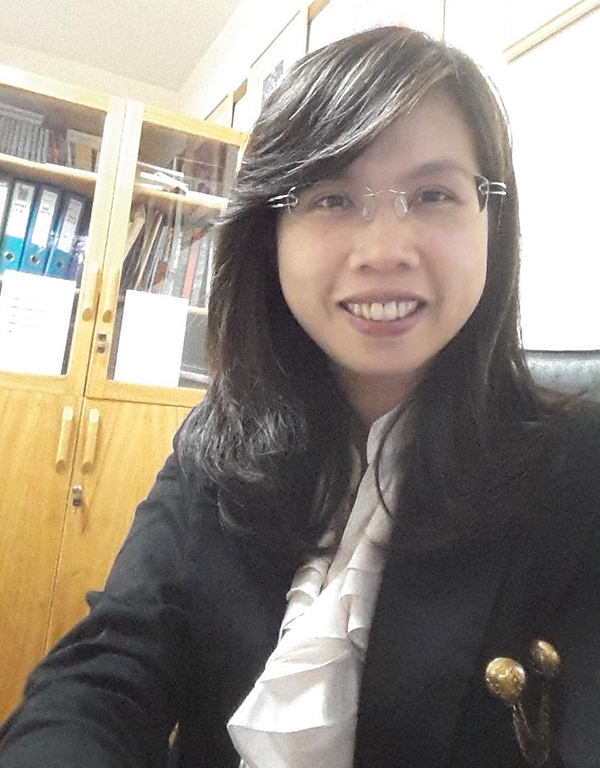 Biography:
Andrea Yang, Director of Education Division of the Taipei Economic and Cultural Office in Houston, has dedicated herself to international educational relations and exchanges for more than two decades. She majored in Spanish Literature and received an M.A. in European Studies. Her previous post before Houston was in Paraguay, South America where she helped more than 200 Paraguayan students pursue higher education in Taiwan and assisted in equipping local educational institutions with IC infrastructure. In the headquarters of the Ministry of Education, she was in charge of studying abroad programs, overseas Chinese students and international students service affairs.